TRAINING

20 Hour Restorative Yoga Teacher Training
starts March 8th/ 2024 (3 day course)
w/ Meiying Quan
20 hour Restorative Yoga TT, learn the basic principles of a restorative yoga practice and how to use a variety of props to support the body in Asanas. Postures are held longer to enable a deepening of relaxation and learn how the practice can calm, rebalance, and support the body on several level.
Restorative Yoga Teacher Training is open to anyone wanting to understand and incorporate restorative practices into their work and/or personal lives.
Curriculum
· The history and yoga lineage of Restorative Yoga
· The autonomic nervous system; sympathetic and parasympathetic nervous system
· Neurological, psychological, physical, energetic effects of Restorative Yoga
· Classic restorative yoga poses
· How to skillfully use props for optimal support and rest
· Restorative pranayama, meditation visualization techniques
· The language of restorative yoga; choice of language to deepen the restorative experience
· Optimizing the environment; classroom and studio set-up to support the restorative experience
· Understand how to support special conditions including pregnancy and injury
· Sequencing the restorative yoga practice and teaching a restorative class

this course is Continued Education & Yoga Alliance Applicable
Date : March 8/9/10th 2024
Time: 8th 5:30-8:30pm , 9/10th 9-5 pm
Where: 312 University Park Drive(East studio)
Price: $395 +gst
Early Bird Price $345 before Jan 31st , 2024
**Payment plans available, call or email for more info.
---------------------------------------------------------------------
20 Hour Chair Yoga Teacher Training
starts March 22nd / 2024 (3 day course)
w/ Meiying Quan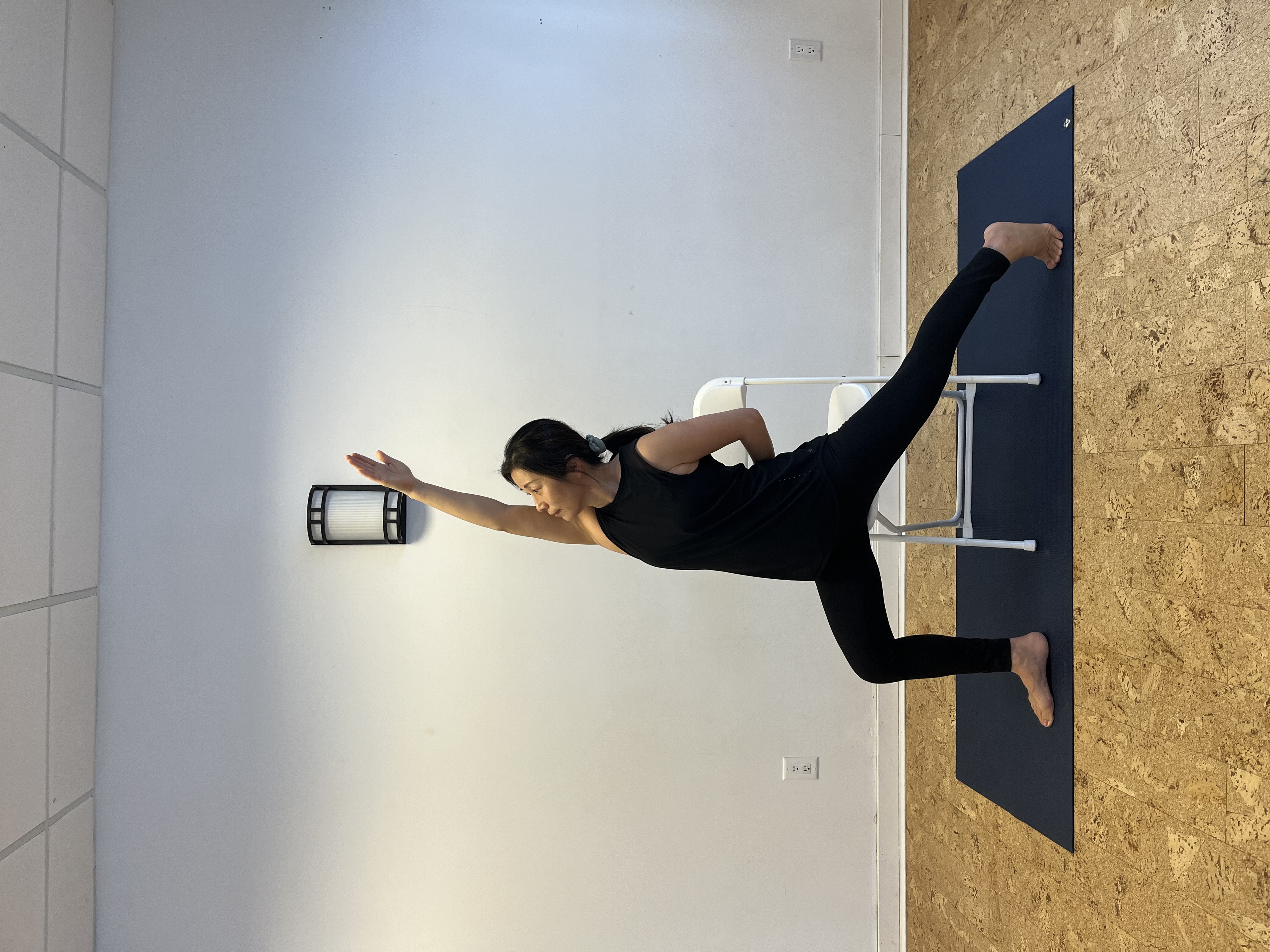 Learn how to teach accessible and safe classes for anyone with injuries or physical limitations that doesn't allow them to get on the traditional yoga mat. Chair yoga can be an amazing way to improve health and live a pain free life.
Yoga is an excellent movement modality for older adult population. Older adults are the fastest growing sector of our population and they are drawn to yoga due to its accessibility. Well trained yoga teachers are in demand for this sector of population. This training will teach how to best serve your older students and also students with limited mobility.this training for the most in-depth insight and techniques that you can apply to your chair yoga teaching practice (or your own personal practice if you are a chair yogi!)
If you spend the day sitting at a desk


While at work, you can incorporate chair yoga poses throughout the day without anyone even noticing. A few simple Chair yoga & deep breathing techniques–replacing things like coffee and sugar. It's also useful when you might be limited on time and space such as when you're at work.
So.....Chair Yoga for Everyone !!!
You can use this course to supplement your current yoga teacher certification or just to deepen your personal practice. You do not need to be a yoga teacher to take this course! Our fun and honest approach will help you teach and take your classes with full confidence in yourself. No prior teaching experience or certification needed How to teach chair yoga.
Who this course is for:
Any Yogi or Yoga instructor looking to deepen their personal practice

Chair Yoga Teachers

Beginner Chair Yoga Practitioners

Cours include:
Learn accessible yoga principles and how to share these principles with a broad audience

Chair yoga basic pose

Chair balancing poses

Chair Restorative pose How to modify for specific health concerns

Learn to use and teach with props in chair yoga Guidelines of teaching Chair Yoga

Chair Yoga Pranayama, Meditation

How to create chair yoga sequence

Practical teaching experience

Business of teaching Chair Yoga

Credits from this training can be applied towards the 200 hour Yoga Alliance training, This training can also be applied towards continuing education credits required to maintain your status as a Registered Yoga Teacher.

Includes Chair Yoga Teacher Training Workbook
Schedule : March 22, 23, 24 2024
Time: Mar 23/24 is 9-5pm, only Mar 22nd(5:30-8:30pm Friday)
Where: 312 University Park Drive(East studio)
Price: $395 +gst
Early Bird Price $345 before Jan 31st, 2024
This course is Education & Yoga Alliance Applicable
**Payment plans available, call or email for more info.
--------------------------------------------------------------