WORKSHOPS
WORKSHOPs & Other Events
Two-Gether Partner Yoga
(online & in studio)
100 hour Ashtanga Teacher Training and Immersive
Join Arbely Ron in studio or at home online
for this event, cultivate your sense of trust, support, and connection as we begin with calming movements and explore playful partner postures. Bring your partner of choice, comfortable clothing, and a sense of adventure! This Class will include partner-assisted asana, ranging from gentle stretching to trust building advanced postures, pranayama, partner meditation, adjustments, and savasana. This is a great opportunity to get together and enjoy yoga with a friend, partner or family member.
When : Sat Mar 27th
Time :2:30-3:30 pm
Where: South Studio or Streamed to you at home via ZOOM Meeting
Price : $50+tax both(studio) or $25 + Tax(online)
Register below
* Registration for Online closes at 130PM Mar 27th
*please have a mat ( one ), get comfortable and enjoy a nice romantic afternoon in
ANXIETY, STRESS AND
HOW YOGA CAN HELP(TBA)
with Jill Bullock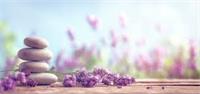 We've all heard that we need to reduce stress in our lives and it's true. Many of us realize this but don't know exactly why or how to go about it. In this workshop I will explain the stress response and how it effects the body and mind. I will go over how stress and anxiety can manifest themselves in the body, in some ways that you may never think are connected. I will lead you through a couple of breathing techniques and a short mindfulness practice that you can take with you to continue using throughout your day to help calm the body and mind.
Then we move into a relaxing yoga practice with a sequence designed to help calm and relieve stress by focusing attention to the body and the breath. Balancing postures are included to help focus the mind, finding concentration, helping us out of our monkey minds to focus in the present moment. Finishing with a short guided meditation to really seal in the effects of relaxation.
Where : Harbour Landing SOUTH Studio (4830 Gordon Rd)
price:$45
*Non- Refundable $25 deposit
TBA